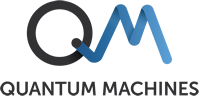 Quantum Machines
accelerates the realization of useful quantum computers that will disrupt all industries. Supporting multiple Quantum Processing Unit (QPU) technologies, the company's Quantum Orchestration Platform (QOP) fundamentally redefines the control and operations architecture of quantum processors with unprecedented levels of scalability, performance, and productivity.
Our rich product portfolio, including full stack (hardware and software) quantum control and state-of-the-art quantum electronics, empowers academia and national labs, HPC centers, enterprises, and cloud service providers building quantum computers all over the world. To learn more, please visit
quantum-machines.co
.

With a dedicated team of scientists, engineers and developers we are pushing quantum technology to support scientists worldwide with our scalable qubit control and readout equipment from ultrastable DC to 18.5 GHz for academic and industrial quantum labs. The
Qblox
(www.qblox.com
) control stack combines unlevelled noise performance, low-latency arbitrary control flows and can be scaled up to 100s of qubits. Our company is based in the Netherlands as a spinoff of QuTech, which enables us to implement the latest scientific insights and take a position upfront in the worldwide race towards quantum advantage. Using the technology developed at QuTech as a springboard, the Qblox team has fundamentally reimagined the architecture of quantum control to create a single integrated control stack that provides all the functionality needed to manipulate and measure quantum computers. The Qblox architecture speeds up calibration routines by orders of magnitude, saving research teams significant amounts of time and money. The Qblox team is interested in meeting experiment quantum physicists to learn about their applications and how Qblox could support their scaling needs.

Multiverse Computing is a quantum and quantum-inspired software company, the largest in this segment in the EU by employees and capitalization. It prepares algorithms and additional complementary software that work for real-sized problems in more than 10 sectors, with finance, energy, manufacturing, logistics and space amongst them. Some solutions work in quantum computers, some in classical (traditional) computers and some others combine both. The best algorithms are included in Singularity, a product from Multiverse that anybody without quantum education can use (even from Excel!).
Multiverse Computing is headquartered in San Sebastian (Spain), with offices in Toronto, Paris and Munich. It has more than 80 employees, 40% PhD, 30% women. Multiverse Computing successfully raised €10M in 2021, and in addition EIC Horizon Europe (EC) agreed to put €12.M more. Multiverse Computing has partnerships with most quantum manufacturers. Multiverse Computing filed 22 patents filed in 2021; 24/yr more in 2022. Multiverse Computing total contract value was €6.8M in 2021 and more than €10M in 2022.

Zurich Instruments makes cutting-edge instrumentation for scientists and technologists in advanced laboratories who are passionate about phenomena that are notoriously difficult to measure. The company's hardware offering includes lock-in amplifiers, quantum computing control systems, impedance analyzers, and arbitrary waveform generators.
Zurich Instruments brings innovation to quantum control systems in the form of efficient workflows, tailored specifications and feature sets, and a high degree of reliability. The company's goal is to support quantum researchers and engineers by allowing them to focus on developing and scaling up quantum processors and other elements of the quantum stack while benefiting from the most advanced classical control electronics and software.

Quandela is a photonic quantum computing company providing hardware, middleware, and software solutions. Thanks to our cutting-edge technology and the dedication and expertise of our team, we develop ground-breaking quantum light solid-state sources of unparalleled performance for applications to quantum computing and quantum optics in the industrial and academic sectors. We create quantum algorithms and software to power the new generation of quantum computers, and we provide access to Quandela's photonic quantum processing units via the cloud.

Pasqal
 (
pasqal.io
), we build Programmable Quantum Simulators and Quantum Computers made of 2D and 3D Atomic Arrays. Neutral atoms trapped in optical tweezers and addressed with laser beams are ideal indistinguishable quantum systems to realize superposition and entanglement, at the heart of powerful Quantum Information Processing. It is a highly scalable platform, benefiting from tens of years of development which has brought some of contemporary physics'? most spectacular achievements. We develop the lasers, the vacuum technology, the electronic controls and the full software stack to make the individual atoms accessible to quantum programmers worldwide

Single Quantum was established as the first European company manufacturing and commercializing superconducting single photon detectors. By sharing this groundbreaking technology, we aim to create a better future!
Our multi-channel detection system has already been chosen by more than 200 academic and industrial labs all over the world to perform complex optical measurements.
The unique combination of unparalleled detection efficiency and time resolution is what makes our superconducting detectors the ideal choice for quantum communication, cryptography, infrared fluorescence spectroscopy, laser ranging and many other applications

Qilimanjaro Quantum Tech
 (
www.qilimanjaro.tech
) is a quantum computing company that began operations in 2020 as a spin-off of the Barcelona Supercomputing Center - Spanish Supercomputing Center (BSC, https://www.bsc.es), of the Institute High Energy Physics (IFAE, www.ifae.es) and the University of Barcelona (UB, www.ub.edu). It develops algorithmic and cloud access services as well as quantum platforms aimed at optimization, simulation and Machine Learning problems for use cases in sectors such as logistics, chemistry and finance. Qilimanjaro participates in the direction of the European Innovation Council Horizon2020 project on "Coherent Quantum Annealing". It is a member of the European Quantum Industry Consortium (QuIC) since its creation in 2021. It has been awarded as "Exponential Leader 2021" by the Generalitat de Catalunya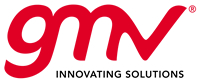 GMV is a privately owned technology business group founded in 1984 and trading on a worldwide scale in the following sectors: Space, Aeronautics, Defense and Security, Cybersecurity, Intelligent Transportation Systems, Automotive, Healthcare, Telecommunications and IT for government authorities and major corporations. Working with a staff of over 3,000, the company now runs subsidiaries in Spain, USA, Germany, France, Poland, Portugal, Romania, UK, The Netherlands, Belgium, Malaysia, and Colombia.
Our aim is to support our clients' processes with technologically advanced solutions, providing integrated systems and specialized products and services that cover the entire life cycle. From consulting and engineering services to the development of software and hardware, turnkey systems integration, and operational support.

IQM is the European leader in building quantum computers. IQM provides on-premises quantum computers for supercomputing centres and research labs and offers full access to its hardware. For industrial customers, IQM delivers quantum advantage through a unique application-specific, co-design approach. IQM's commercial quantum computers include Finland's first commercial 54-qubit quantum computer with VTT, IQM-led consortium's (Q-Exa) HPC quantum accelerator in Germany, and IQM processors will also be used in the first quantum accelerator in Spain. IQM has over 230 employees with offices in Paris, Madrid, Munich, Singapore, and Espoo.

Oxford Instruments NanoScience (OINS), is a leading provider of high-technology products and services to the world's leading industrial companies and scientific research communities. They design, supply and support market-leading research tools that enable quantum technologies, nanotechnology research, advanced materials and nanodevice development in the physical sciences. Building on a 60-year heritage, Oxford Instruments are at the forefront of the development and commercialisation of quantum computing around the world, including working on a number of Innovate UK projects.

The Condensed Matter Physics Center (IFIMAC) is a "María de Maeztu" (MdM) Excellence Research Unit, located in the campus of the Universidad Autónoma de Madrid (UAM) pursuing cutting-edge research and scientific excellence. IFIMAC got the first MdM Excellence accreditation (MDM-20140377) on the 2014 call and it was renewed in 2018 (CEX2018-000805-M). The Center comprises researchers from several university departments aiming to advance the limits of knowledge in both theoretical and experimental Condensed Matter Physics. Sixty seven researchers constitute its permanent staff, together with seventeen tenure-track positions for young researchers --funded by different public and private programs: Ramon y Cajal (MCIN), Talent Attraction (Comunidad de Madrid), Junior Leader (La Caixa Foundation), IFIMAC Leaders (from MdM funds)--, and up to one hundred and fifty postdoctoral researchers and PhD students. Research performed in IFIMAC has gained world reputation in the following areas: Advanced Materials, First Principles Simulations and Modelling, Nanophysics, Nano and Quantum Optics and Soft Condensed Matter and Biophysics.

Delft Circuits is a hardware company from the Netherlands. We are focused on the production of cryogenic microwave cables for various applications including quantum computation, astrophysics, and general cryogenic applications. With our Cri/oFlex® product line, we introduce an ultra-low thermal conductance and scalable cryogenic i/o solution, using conducting circuits on flexible substrates. Designed specifically for cryogenic setups, it provides excellent microwave performance, low thermal load, flexibility, ease of installation and reliability. Therefore Cri/oFlex® is ideal for all your cryogenic i/o challenges.
• Compact and scalable form factor
• Low thermal conductivity
• Ease of installation
• Integrated signal attenuation and filtering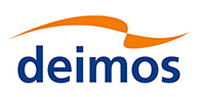 The mission of Elecnor Deimos is to provide high-technology engineering solutions, as well as information systems, products and services of maximum quality, innovation and added-value to its customers. The company was founded in 2001 aiming to develop and provide high-tech systems and engineering solutions. Elecnor Deimos is the technology branch of Elecnor, one of the Spanish leading companies in engineering, infrastructure development and construction projects and a prominent investor in renewable energy, energy and environmental infrastructure and space. Deimos is currently co-leading the development of the Portuguese Quantum Communication Infrastructure.

kiutra, founded in 2018 as a spin-off from the Technical University of Munich, has established itself as a supplier of innovative cryogenic solutions, products and services providing ultra-low temperatures. We design and build turnkey cryostats for the development, characterization, and testing of quantum systems, as well as for their continuous operation. Our systems do not require liquid cooling media, such as rare and costly helium-3, making them fast, cost-effective, and scalable - ideal for providing cooling along the whole quantum technology chain

Aegiq designs and develops high-performance quantum technologies and quantum photonics hardware to accelerate the global push towards quantum uptake. Their pioneering single-photon sources, available at the exhibition, and hybrid photonics platforms address the demand for fibre and satellite quantum communications and enable research and applications in quantum computing, sensing, and metrology.

Quantum Technology Laboratories (qtlabs) is an Austria-based quantum-secure communication solutions company. qtlabs designs and validates quantum solutions as a neutral provider of applicable scientific knowledge. The company provides both satellite- and fiber-based quantum cryptography infrastructure. It can also replace the client's existing security networks with quantum networks. qtlabs has successfully demonstrated satellite downlinks by using quantum communication. These downlinks represent the only successful demonstrations outside of China

The
Institut Català de Nanociència i Nanotecnologia (icn2.cat)
, with its official English translation Catalan Institute of Nanoscience and Nanotechnology and acronym ICN2, is a non-profit international research institute located close to Barcelona (Catalonia, Spain). It is devoted to the generation of knowledge, materials and devices in the broad fields of ICT, health and medicine, energy and the environment. ICN2 Quantum gathers seven research laboratories covering a broad range of quantum science & technologies, including the growth of high-quality topological quantum matter for next generation devices & quantum technologies, the control of phononic and photonic degrees of freedom for innovative ultralow power actuators, sensors and information processing protocols, ultrafast dynamics of energy/heat/information in quantum materials, fabrication of atomically precise 2D nanoarchitectures as quantum platforms and ultimate atomic scale characterization and 3D atomic modelling of nanoscale materials for quantum technologies.

LSQuant
(
www.lsquant.org
) is a flagship initiative dedicated to promoting large-scale quantum transport methodologies that, over two decades of continuous development, have demonstrated predictive power and stand as unrivalled computational tools for performing cutting-edge quantum simulation, as well as for guiding experiments, high-tech developments, and industrial research. To take these methods to the next level, LSQuant will launch a series of forthcoming activities aimed at enlarging the user and developer community, enhancing international networking, engaging young researchers interested in quantum science and quantum technologies, and connecting new developments to technology challenges of global concern

SPECS Surface Nano Analysis GmbH - A Story of Constant Innovation
SPECS has more than 150 employees at its headquarters in Berlin and its subsidiaries in the USA, China and Switzerland. The company also has sales offices and international sales channels in more than sixteen countries. A team of scientists and engineers are involved in developing and producing scientific instruments for surface analysis, material science and nanotechnology. By constant innovation new techniques, components or system concepts are launched every year since more than 30 years, revolutionizing the field of surface analysis. Contact SPECS Surface Nano Analysis GmbH (www.specs.com) for further information.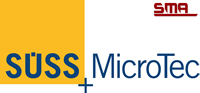 The SUSS MicroTec Group is a leading supplier of equipment and process solutions for microstructuring applications with seventy years of engineering experience. Our portfolio covers a comprehensive range of products and solutions for backend lithography, wafer bonding and photomask processing, complemented by micro-optical components. The production of memory chips, cameras for mobile phones or tire pressure sensors – the equipment solutions of SUSS MicroTec are applied within a wide variety of manufacturing processes for applications of daily or industrial use. Customers in the semiconductor industry and related markets like Advanced Packaging, MEMS and LED appreciate our comprehensive experience in wafer processing. This makes us a valuable partner for high-volume production as well as for research and development